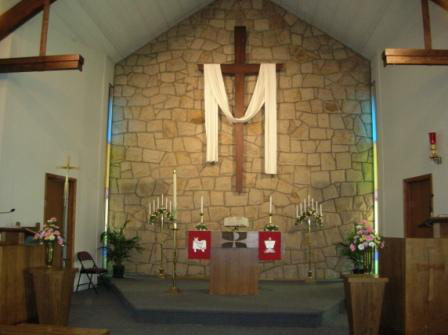 Come experience the Spirit with us!
Prince of Peace is a caring community of Christians who welcome you to be a part of our family. We are active in the Freedom area, and invite you to contact us for more information on our services, our preschool, and our message.
Prince of Peace is a member of the Lutheran Church – Missouri Synod.
The mission of Prince of Peace
is to develop devoted disciples who:

Pray Daily
Serve Willingly
Worship Weekly
Relate Spiritually
Read the Bible
Give Sacrificially


Ministry Experiences at Prince of Peace

Prince of Peace offers many varied ministry experiences. See our ministry pages for more details about our ministries.

Preschool
Kidz Club
Sunday School
Small Groups
Upcoming Events:
Sunday, September 10 – Start of New Sunday School Year
Sunday, September 24 – Homecoming and Church Picnic
For more details see the Upcoming Events page.
Learn About Christ the Lord!
Prince of Peace offers Sunday School experiences for everyone from ages 2 to 102. Be a part of one of our classes.
The Prince of Peace Preschool program offers classes for 3 and 4 year olds. See our Preschool page for more details.
Read The Bells:
Read the current issue of the Bells here.