June 26, 2023 – June 30, 2023
Such a good time this week! Kids had a blast at VBS. Over 450.00 was raised for DAV.  
Good food,, 
And of course the Water Slide ! 
Even Pastor Sean enjoyed the slide !
---
Ages – Kindergarten – 8th grade
Time: 6:00pm – 8:15pm
Light kids friendly meal 6:00pm
Registration fee: $5.00 per child 
---
The kids had so much fun this year at VBS.  "Thank you"  to all the parents for bringing your kids and "Thank you" for all the volunteers! 
See you next year!
Girls won the school supply contest. Way to go girls!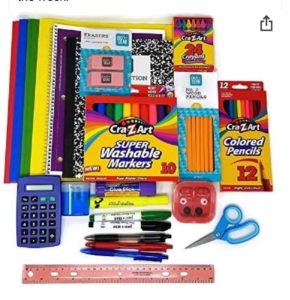 Look at all the fun we are having this week!
Always the kids favorite thing to do !
Monday, June 20, the 1st day of VBS.
Come join us! We are going to have fun!
We will be collecting book bags and school supplies for our BOYS VS GIRLS mission this year. We will be collecting all week. If you would like to donate but will not be attending VBS, Twila is in the office from 9 am – 1pm during the summer. Thank you
Mark your calendars!
6:00 – 8:15 pm
Light Kid-friendly meals served at 6:00 pm
Children must be entering kindergarten in the fall to attend